The Mobile Memories Experience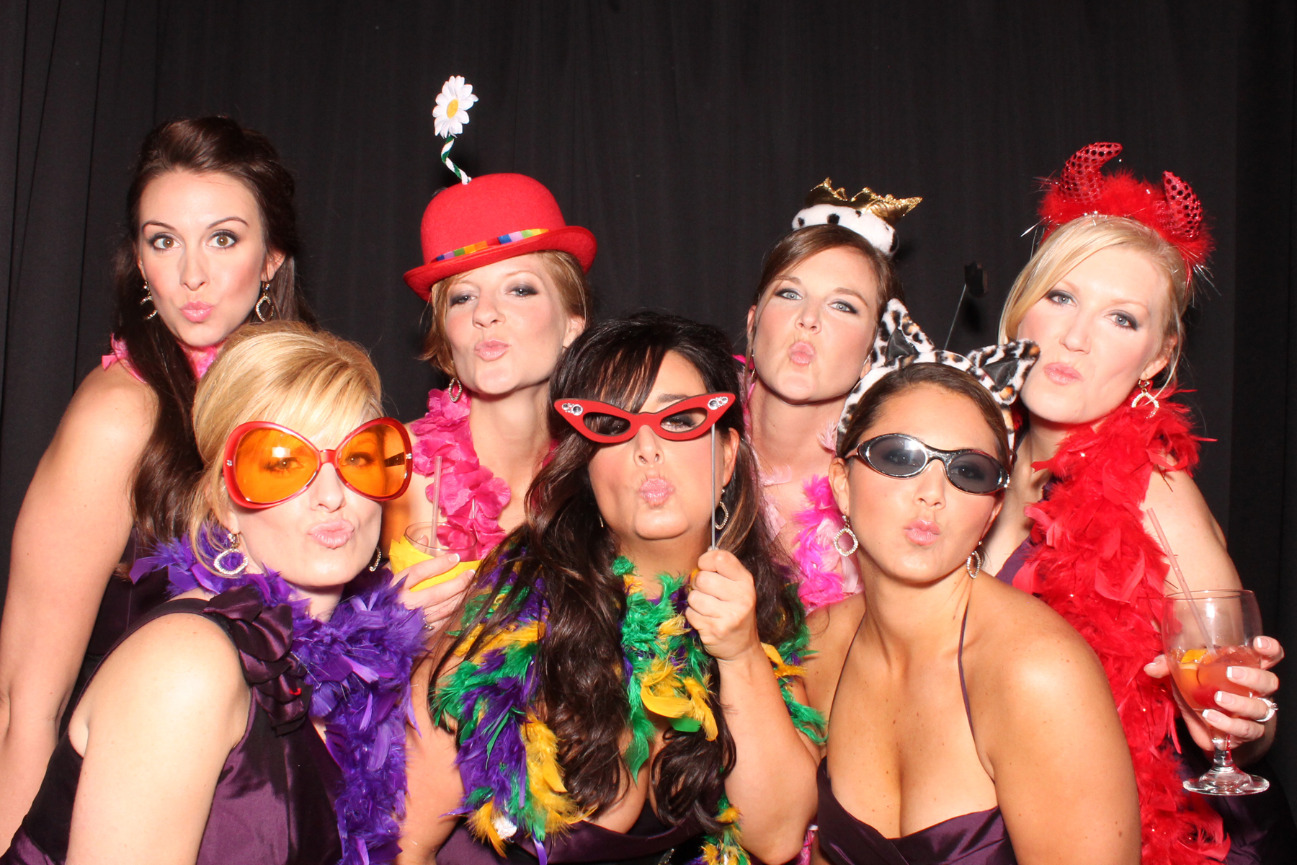 Mobile Memories Photo Booth is a fun twist on an old tradition!

Photo Booths are so much fun! Our spacious booth easily accommodates up to 10 people, is fully automated...and includes a box of fun props. The props make the Photo Booth quite the experience!

And why squeeze 10 people into the booth if everyone doesn't get their own photo strip?
We are proud to offer complimentary 2x6 photo strips for EVERYONE who enters the photo booth. So if 10 guests go in, all 10 get a photo strip to keep!

Photo Booths become an instant hit at every event...they are just so much fun! From kids to adults...everyone loves the photo booth experience! We assure you your guests will go home talking about it!

As photographers, we built the booth with professional equipment, from the camera to the lighting...so rest assured that you will have quality images! Also, because we take our commitments very seriously, we have backup equipment.

Check out our F.A.Q section to learn more about our booth and how we do things...we would love to work with you for your upcoming wedding or event!


F.A.Q.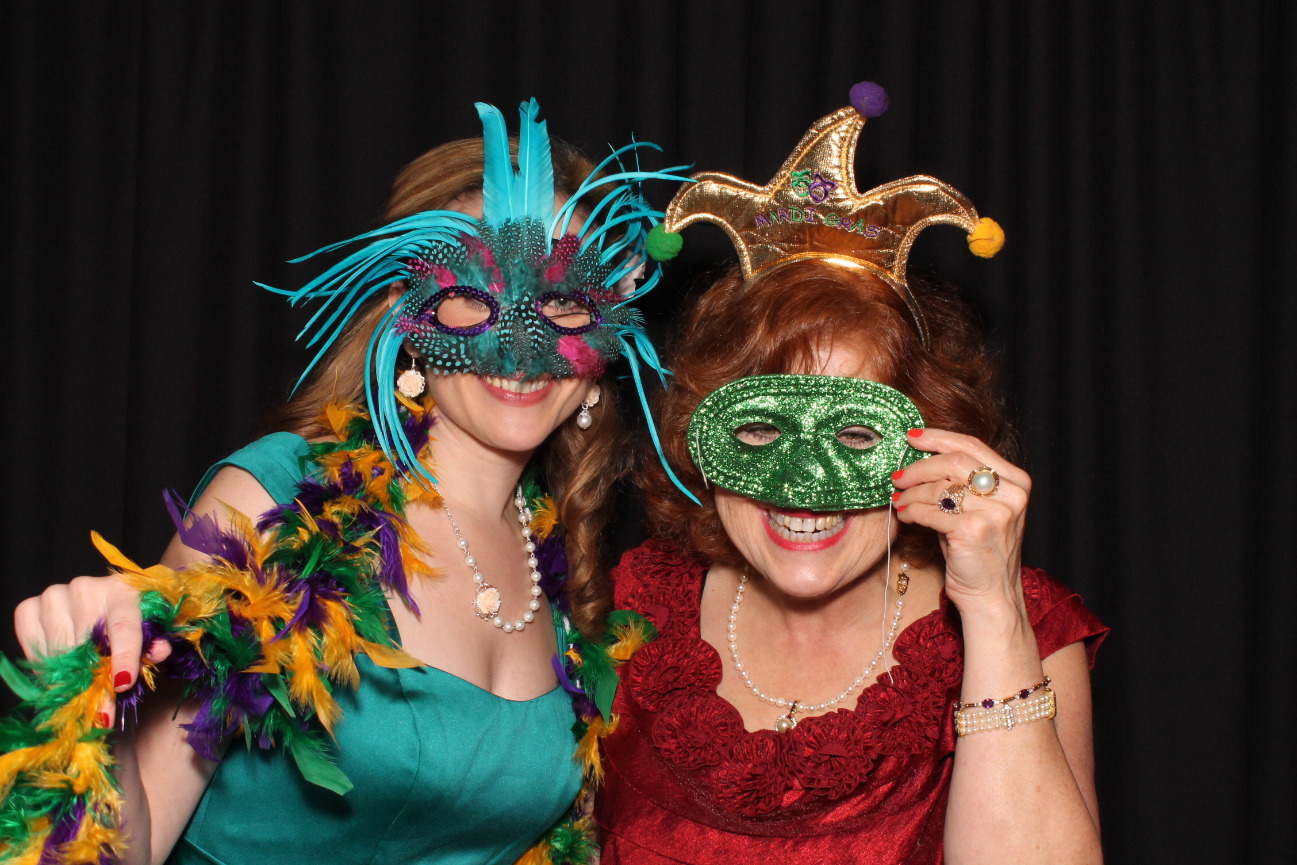 F.A.Q.'s
What's a good reason to rent a photo booth?
Our Mobile Memories Booth is popular for Wedding Receptions, Private and Corporate Parties and Events, School Dances, Anniversary Parties, and Family Reunions. It really is a great addition to any event!
How much space is required for the booth?
Our booth is 7 feet tall and can fit into a space as small as 5x5...but the great thing is that if you have extra space, it can expand, which allows for more guests to enter the booth together. And that just adds to the fun! We adapt to the space that is available and we always contact your venue before the event to see if they have any additional requirements from us. We are also proud to share that because of how our booth is designed, guests in wheelchairs can join in the fun and enter the booth!
Do you limit how many times we can enter the booth?
No; you enjoy unlimited entries for the duration of your event. We love it when people have so much fun that they keep coming back!
How does it work? Do we receive prints at the event...and if so, how many?
Guests will enter the booth and use our touchscreen monitor to choose color or black-and-white. The countdown will begin and it will take 4 photos. After they are done, the prints will automatically begin to print. And EVERYONE who goes into the booth gets their own photo strip to take home. So if 8 guests squeeze into the booth, we will have 8 photo strips waiting for them when they exit the booth. Your photos will also be posted online (gallery will be password-protected) for viewing and sharing.
I already have a Professional Photographer for my wedding. Can I still use Mobile Memories?
Absolutely! While your photographer is capturing all of the special moments at your wedding reception, our photo booth provides entertainment as well as a keepsake for your guests!
Do you offer a scrapbook?
Yes, and they are so much fun! Our Scrapbook is a great addition to your booth experience. When your guests exit the booth, they receive their 2x6 strips to keep and an additional photo strip gets adhered into your Scrapbook and they are able to leave a message for you. We provide everything necessary to assemble the Scrapbook. We have had many brides contact us months after the wedding to tell us how much entertainment they get from looking at the funny images and messages over and over again!
Is there a travel fee?
Travel to the greater New Orleans area as well as the Northshore is complimentary. Travel fees may apply outside of these areas. Contact us with your venue location for more information.
My event is in the French Quarter...do you charge extra for parking?
No! We are happy to be part of your French Quarter wedding or event and we don't charge extra for parking.
I see a few different background colors in your gallery. What color is the background?
We currently offer black, grey, navy and beige solid backgrounds as well as black, silver and gold sequin as well! You choose which color you prefer. If you are looking for another color, give us a call and we will see what we can do! We are always open to expanding options for our wonderful clients!
I'm hooked...how do I reserve a booth for my wedding or event?
Give Erin a call at 985-290-9060 or fill out the form on the Contact Us webpage and we will be happy to check our availability for your event. We accept checks and all major credit cards and the deposit required to reserve a booth is only $200. We are looking forward to hearing from you!